New Zealand Beaches - photos
About
New Zealand has an exceptionally long coastline compared to the size of the country (over 15,000 km) which makes it almost the same size as the mainland USA's coastline. Even though New Zealand is only about the same size as California, it is surrounded on all sides by sea and the coastline is extremely irregular and indented. The coastline includes deep coves, bays, intricate harbours, long sounds, and steep fiords. Its territorial waters stretch from the sub-tropical through to the sub-antarctic. Read more →
Abel Tasman National Park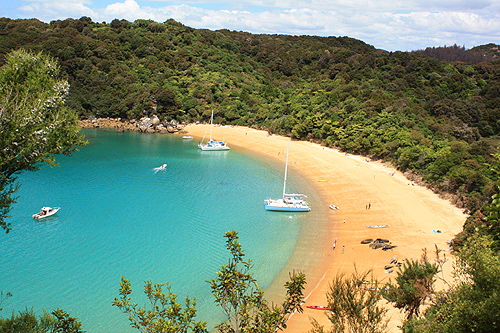 Kaiteriteri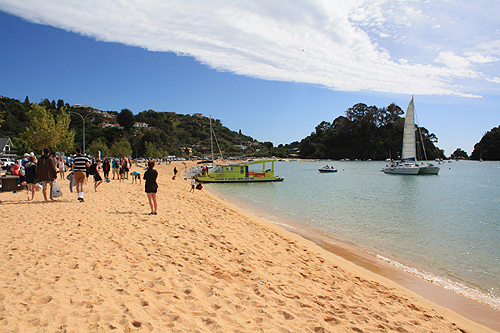 Milford Sound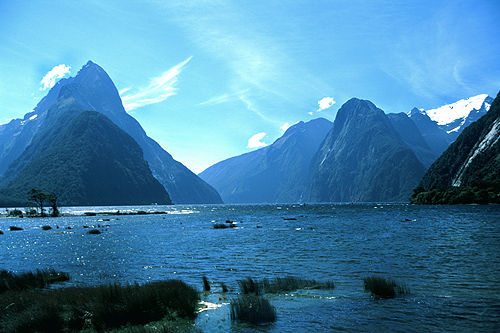 Coromandel Peninsula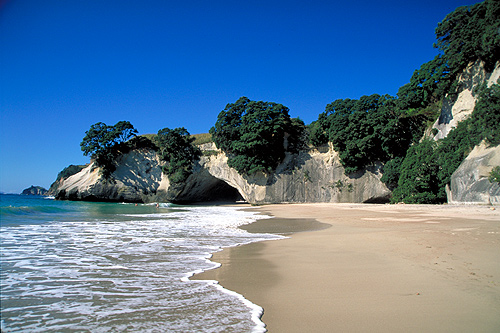 North Island's South Coast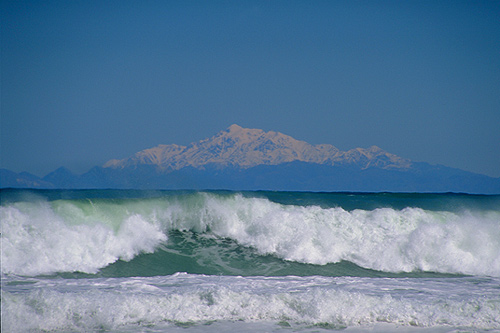 Marlborough Sounds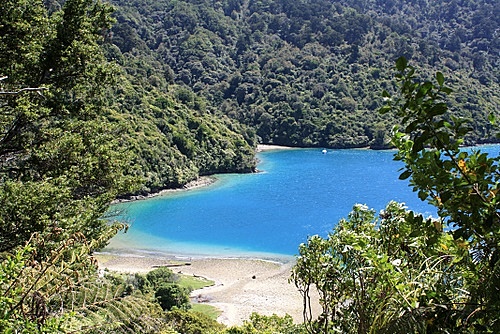 Auckland Beaches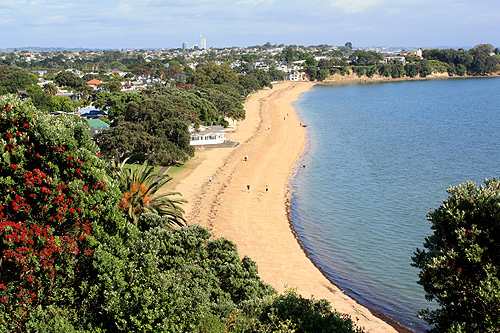 Piha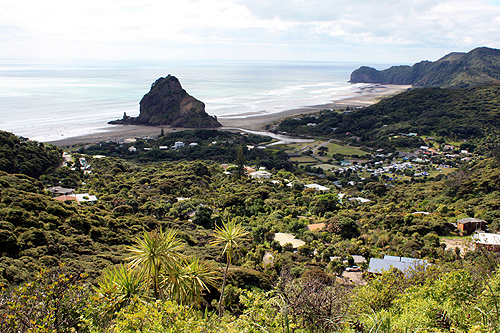 Bethells Beach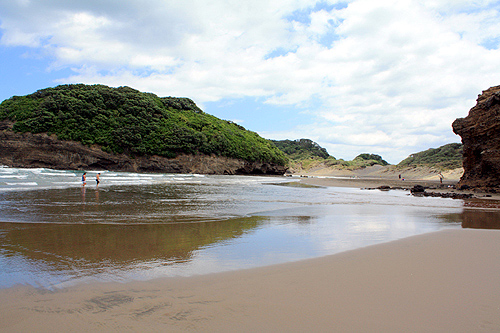 Karekare Beach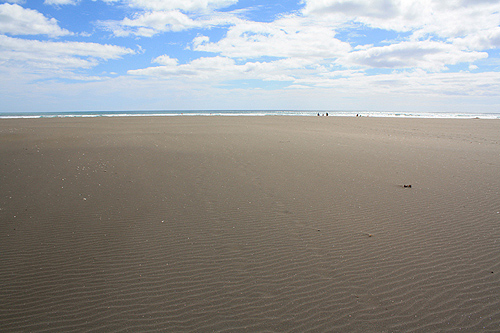 Wellington Harbour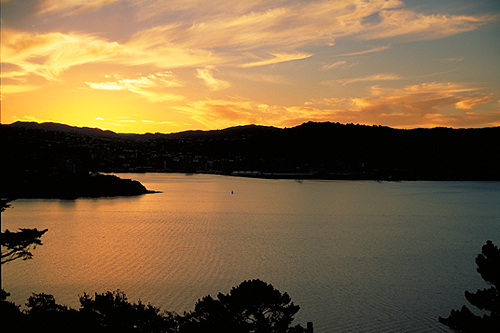 Wellington Western Coastline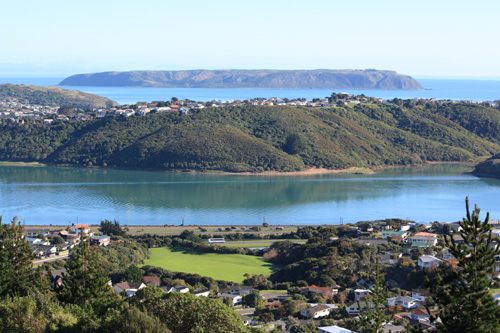 Christchurch Coastline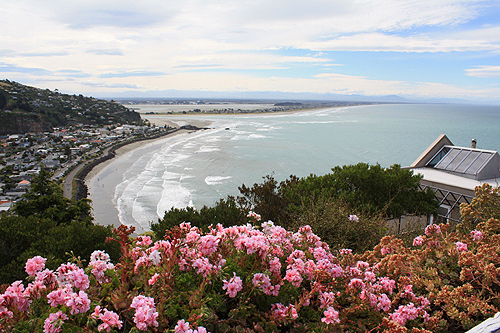 Northland Coastline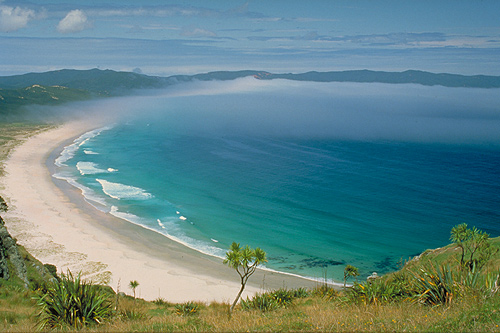 Bay of Islands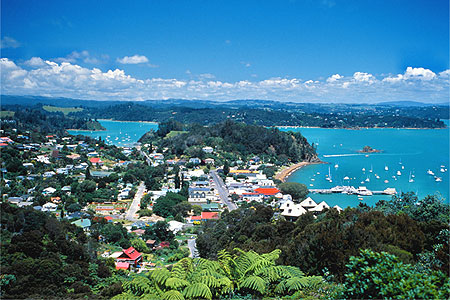 Bay of Plenty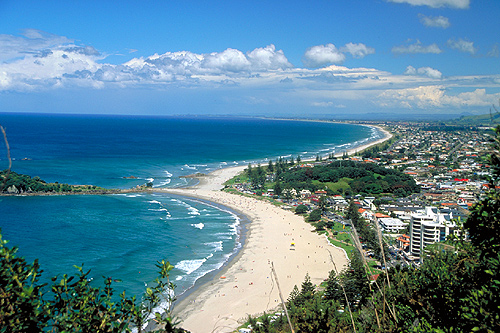 Gisborne / Eastcoast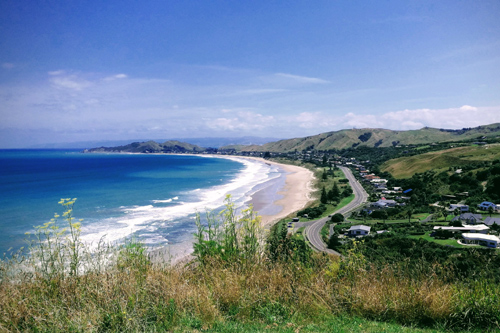 Tologa Bay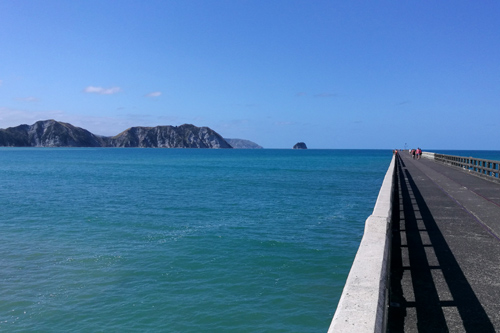 Mahia Peninsula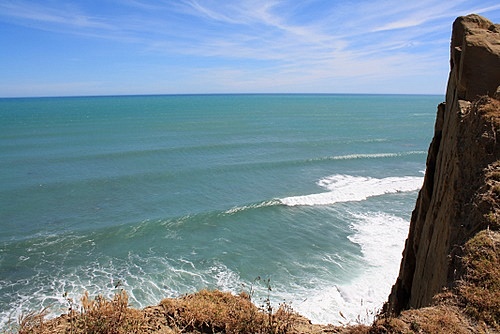 Hawkes Bay Coastline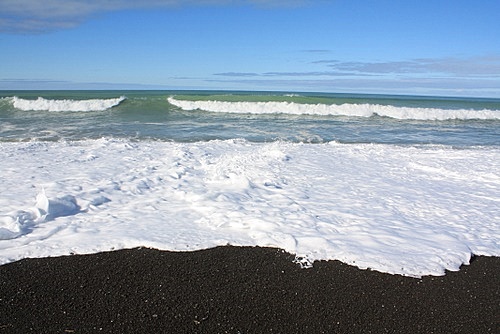 Ocean Beach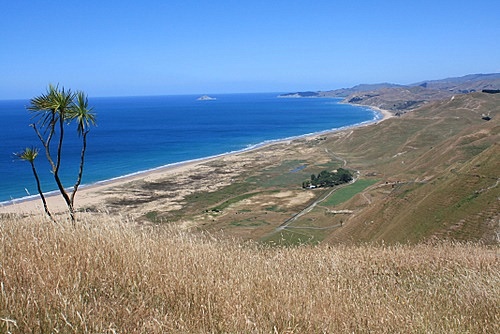 Castlepoint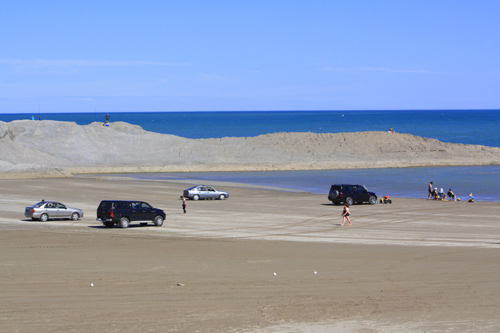 Kapiti Coast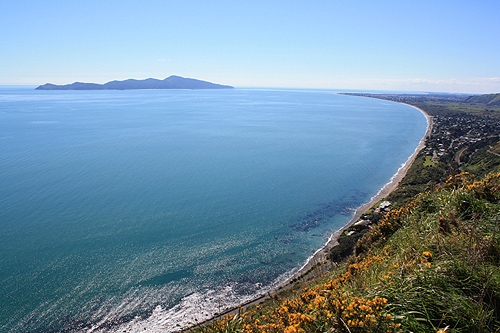 Taranaki Coast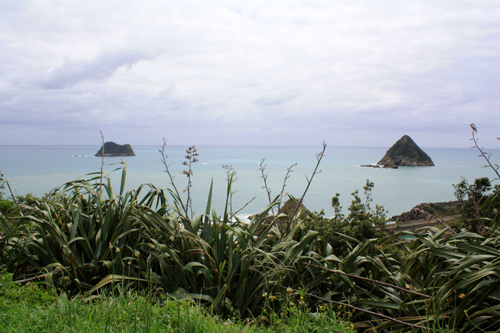 West Coast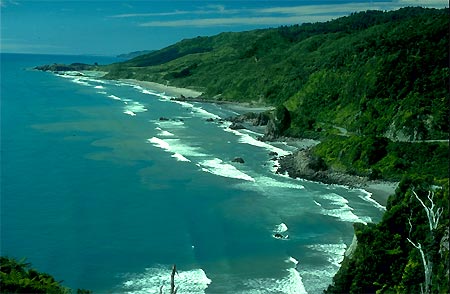 New Zealand's coastline reaches a scenic climax in both the Fiordland and Abel Tasman national parks in the South Island, and the Bay of Islands Maritime Reserve in the North Island. Mitre Peak in Fiordland for example rises to the staggering height of nearly one mile from the ocean. Abel Tasman National Park contains New Zealand's most scenic beaches and as luck would have it, the area has one of the highest sunshine hours in New Zealand.
Both islands tend to have better swimming beaches on their eastern coasts and the further north you go. The west coasts of both islands are rugged and contain many cliffs battered by large waves due to the stronger winds and unsettled weather. That said, there are still some fine beaches for swimming and surfing which often have iron sand in the North Island, a black volcanic sand which can get very hot on a sunny day.
The longest beach in New Zealand is the Ninety Mile beach, which in reality is about 60 miles long. This beach is famous for its huge sand dunes that resemble the Sahara Desert in places. Located on the north western coastline of the North Island, it is a major tourist attraction and it also doubles as a road at low tide.
New Zealand has many fine surf breaks on both islands. The most famous break is west of Hamilton in a small town called Raglan. Raglan is known for its unusually long surf rides and is a part of surfings world circuit. Other great surf spots can be found in Taranaki, the North Islands south coast, and the Gisborne region.