New Zealand Mountains - photos
About
Most people's image of New Zealand is a country filled with snow capped mountains. Not all of New Zealand is like that of course, but a whopping seventy five percent of the landmass is either mountains or hills. Situated on two techtonic plates, the Australian Indian plate and the Pacific Plate, New Zealand is a land lifted high. Read more →
Fiordland National Park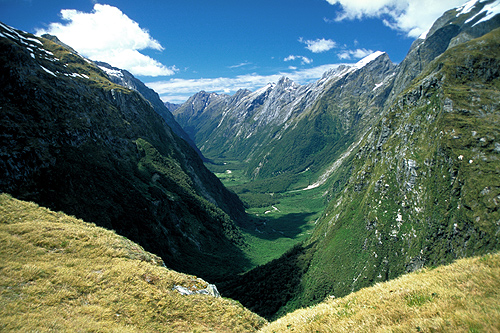 Mount Cook National Park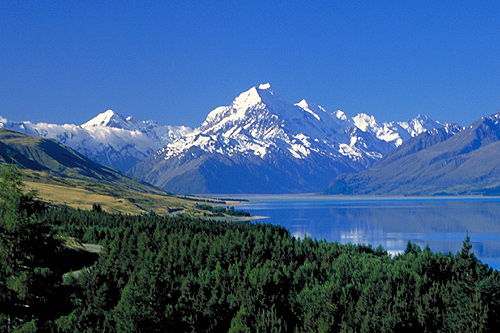 Southern Alps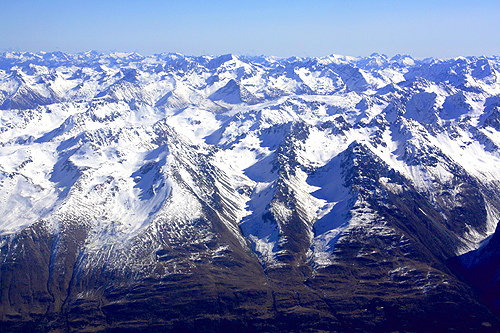 Lindis Pass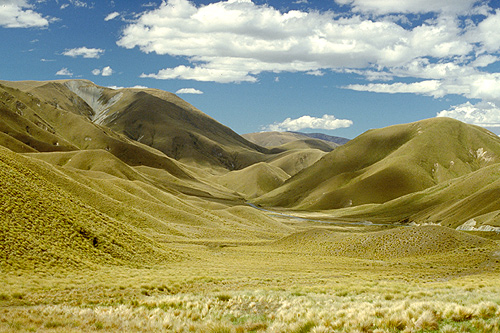 Arthurs Pass National Park
Westland National Park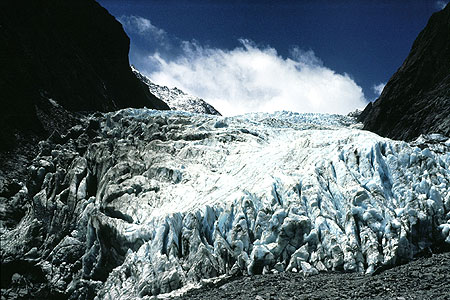 Te Mata Peak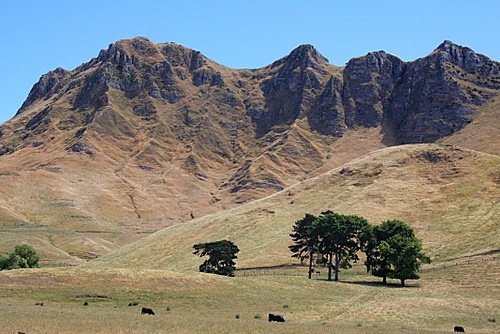 Rimutaka Range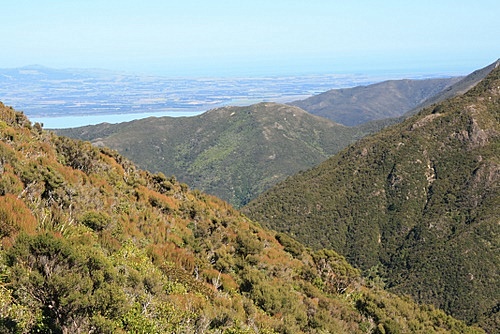 Tararua Range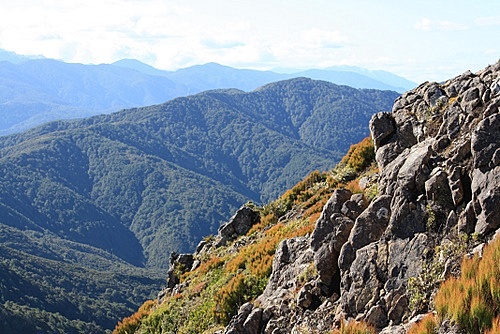 Mount Taranaki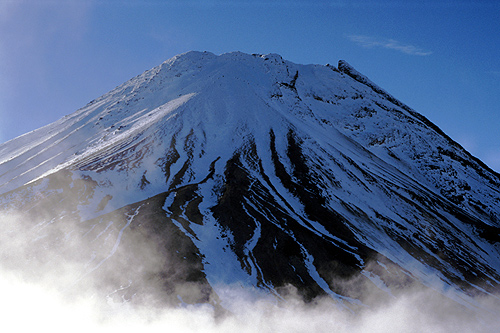 Mount Ruapehu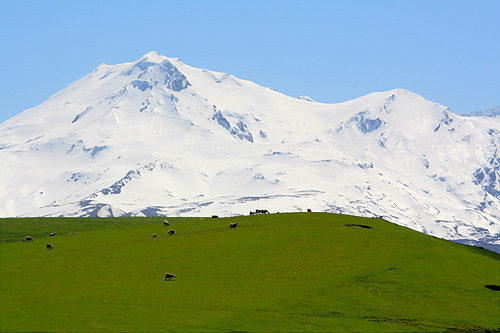 Mount Ngaurahoe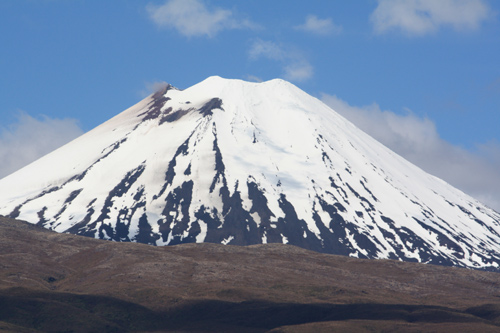 Waitakere Ranges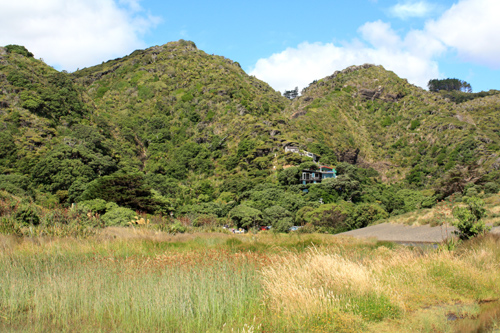 In the North Island one plate is slipping under the other which has created one major stretch of mountains from the East Cape down to Wairarapa and Wellington on the southern coastline. But the North Island also has intense volcanic activity along the plate boundary.
In the South Island the process is different as the two plates are smashing into each other, (the same process that created the Himilaya's). This has given New Zealand its most spectacular natural feature, the mighty Southern Alps. These mountains are an impressive 650-kilometre's long on an island that is only 840 km/522 mi long. These mountains rise abruptly near the western coast and only reach the east coast of the island in the small town of Kaikoura.
Mount Cook is the highest peak in the Southern Alps as well as Australasia. It measures 3, 684 meters (12, 283 feet) high. Sir Edmund Hillary gained his mountaineering experience on mountain before becoming the first man in the world to climb the highest peak on Earth, Mount Everest.
New Zealand also contains some deeply indented mountainous fiords along the south west coastline, and give the country some of its most spectacular scenery.
The North Island's highest peak is Mt Ruapehu which is 2, 797 metres or 9, 175 feet high. This mountain is a volcano, and had some eruptions back in 1995 and 1996. Mt Ruapehu is also the location for the best skiing in the North Island. Most of New Zealand's ski fields are located in the South Island however.
New Zealand has 24 peaks above 3000 metres. They are as follows:
Aoraki/Mount Cook - 3, 755 m (12, 319 ft)
Mount Tasman - 3498 m (11, 476 ft)
Mount Dampier - 3440 m (11, 286 ft)
Mount Vancouver - 3309 m (10856 ft)
Mount Silberhorn - 3279 m (10, 758 ft)
Mount Malte-Brun - 3198 m (10492)
Mount Hicks - 3194 m (10, 502 ft)
Mount Lendenfeld - 3194 m (10, 502 ft)
Mount Graham
Mount Torres - 3163 m (10, 377 ft)
Mount Sefton - 3157 m (10, 358 ft)
Mount Teichelmann - 3160 m (10, 367 ft)
Mount Haast - 3138 m (10, 295 ft)
Mount Elie de Beaumont - 3109 m (10, 200 ft)
La Perouse - 3079 m (10, 102 ft)
Douglas Peak - 3077 m (10, 095 ft)
Mount Haidinger - 3066 m (10, 059 ft)
Mount Magellan
Mount Malaspina
The Minarets - 3065 m (10, 056 ft)
Mount Aspiring/Tititea - 3, 033 m (9, 951 ft) [2]
Mount Hamilton - 3022 m (9915 ft)
Mount Dixon
Glacier Peak - 3007 m (9865 ft)
This web site, logo, name, content, photos, and design are protected by international copyright law.
Original versions of our photos can be
purchased
& web versions can be shared subject to
conditions
.