Australian States
Learn about each state and territory in Australia.
Australia has six states, two main territories, and several smaller territories. The states include New South Wales, Victoria, Queensland, Western Australia, South Australia, and the island state of Tasmania. The two main territories are the Northern Territory and Australian Capital Territory which function like states, but the federal parliament Of Australia can override any legislation of a territory parliament. There are also a number of minor territories which include: are Jervis Bay which exists on the mainland and external territories including: Norfolk Island, Cocos Islands, Christmas Island, and a number of uninhabited territories including: Coral Sea Islands, Ashmore and Cartier Islands, Heard Island and McDonald Islands, as well as the Australian Antarctic Territory.
States listed below are in order of greatest area.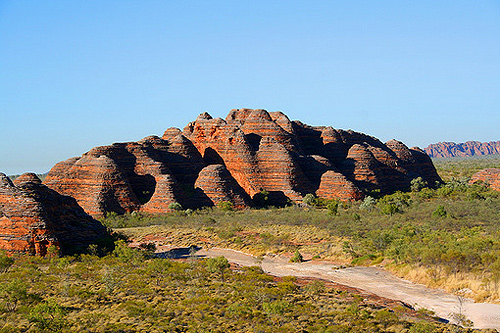 Western Australia is the biggest state or territory in Australia and the second largest state/province/national region in the world. The state is 2,529,875 km2, with a land border of 1862 km and a coastline of 20,871 km. Western Australia accounts for 33% of the Australian continent and is bigger in size than Western Europe, four times the size of Texas, twelve times bigger than the UK, and twenty times bigger than England.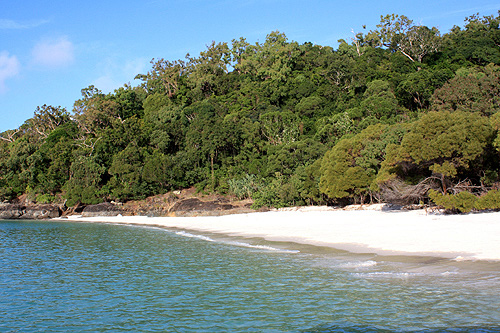 Queensland the second largest state in Australia, covering an an area of 1,730,648 km2. Its land border is 3,369 km and coastline is over 13,347 km. Queensland is about the same size as Libya, about three times larger than Texas, and seven times larger than the UK.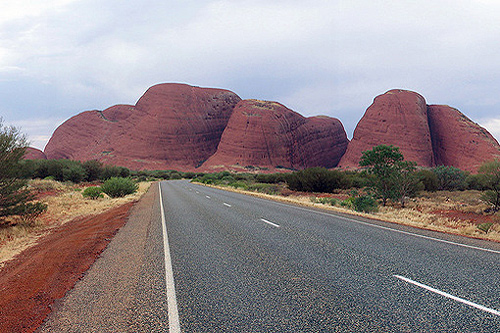 This territory is 1,349,129 km2 in land area, with a land border of 3179 km and coastline of 10,953 km. The Northern Territory is slightly bigger than South Africa, about two times the size of Texas, and six times the size of the UK.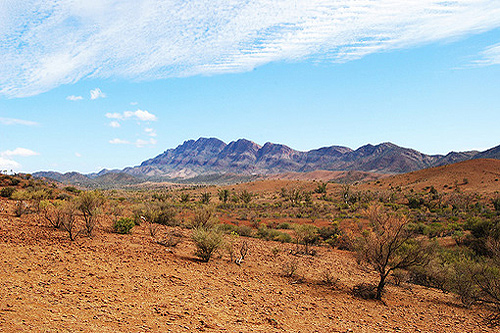 South Australia spreads across 983,482 km2. Its land border is 3185 km and coastline 5067 km. South Australia is almost the same size as Egypt, one and a half times bigger than Texas, and five times the size of the UK.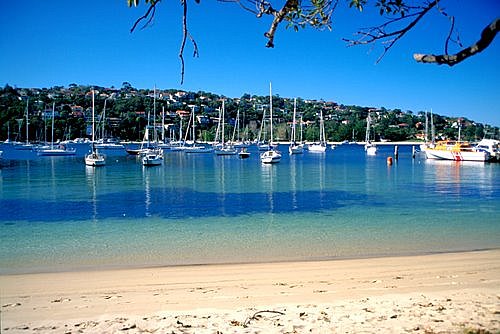 New South Wales at 800,642 km2 and accounts for 10% percent of the total land area of Australia. Its land border is 4635 km and coastline 2137 km. New South Wales is bigger than Pakistan, slightly bigger than Texas, and four times the size of the UK.
Victoria, the smallest of the mainland states is 237,629 km2 in area. Its border length of 2541 km and coastline of 2512 km are both the smallest of the states. Victoria is about the same size as Romania or the United Kingdom and just over half the size of California.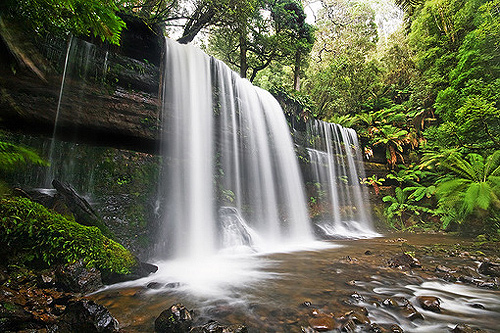 Tasmania's is an island that covers 68,332 km2. It has no land border and a long coastline of 2833 km with an additional 2049 km from other outlying islands totalling 4882 km. An impressive forty percent of Tasmania is protected as national parks, reserves, and World Heritage sites. Tasmania is about the same size as Ireland, Sri Lanka, Missouri, or one quarter the size of the UK.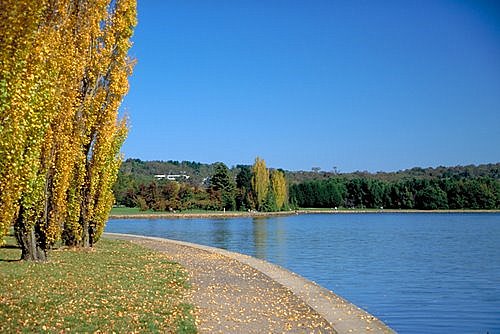 The Australian Capital Territory, or ACT, is located inside the state of New South Wales. It is by far the smallest State or Territory in Australia at 2,400 km2. It is 0.03% of Australia's total land area and has no coastline. It is comparable in size to Luxembourg. It's existence is soley based on housing the capital city of Australia.
Australian States by area at a glance

    Australia          7,691,924 km2 

    Western Australia  2,529,875 km2  
    Queensland         1,730,648 km2  
    Northern Territory 1,349,129 km2  
    South Australia      983,482 km2  
    New South Wales      800,642 km2  
    Victoria             227,416 km2  
    Tasmania              68,332 km2  
    ACT                    2,400 km2
This web site, logo, name, content, photos, and design are protected by international copyright law.
Original versions of our photos can be
purchased
& web versions can be shared subject to
conditions
.