Maps, Photos, Travel - New Caledonia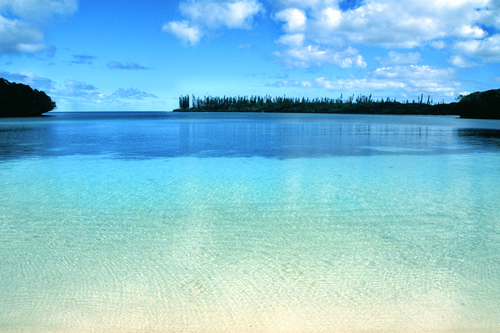 PHOTOS
- See photos of New Caledonia.
MAPS
- Explore maps of New Caledonia.
TRAVEL
- Your trip to New Caledonia.
Destination New Caledonia
New Caledonia is a unique blend of French and Melanesian culture existing in one of the most beautiful island chains in the world. Located in the Coral Sea, the same sea as Australia's Barrier Reef, it comes as no surprise that New Caledonia is the location for the world's second largest reef.
The main island Grande Terre, is is the location for the beautiful French capital of Noumea. Not far from this city and surrounding the whole island is the world's largest lagoon. To the south is the stunning Isle of Pines (L'Île-des-Pins) dubbed 'jewel of the pacific' by early explorer Captain Cook. With pure white sand, azure sea, and coral gardens it is a true paradise.
The Loyalty Islands to the east consist of four coral atolls. These islands are the best place to see the indigenous Kanak culture up close and without the French influence. In addition to culture, there are amazing beaches here as well as spectacular diving among colourful coral gardens.
This web site, logo, name, content, photos, and design are protected by international copyright law.
Original versions of our photos can be purchased & web versions can be shared subject to conditions.