New Zealand Geology - photos
About
New Zealand is a seismically active country sitting on the boundary between the Australian and Pacific plates. This tectonic collision gives rise to many of the country's scenic landscapes and features like high mountains chains, active volcanoes, and a variety of rock formations. Once part of the ancient super-continent 'Gondwana', New Zealand broke away and is now part of a mostly sumerged continent called Zealandia. Read more →
Putangirua Pinnacles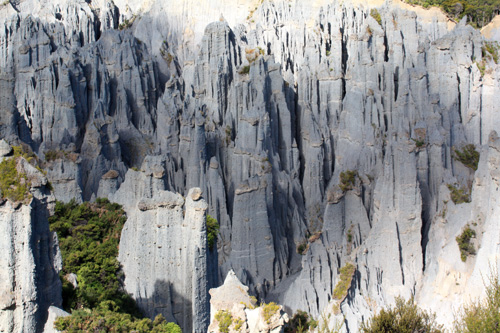 Waitomo Caves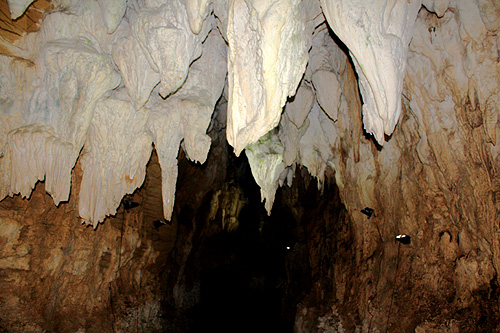 Ruakuri Cave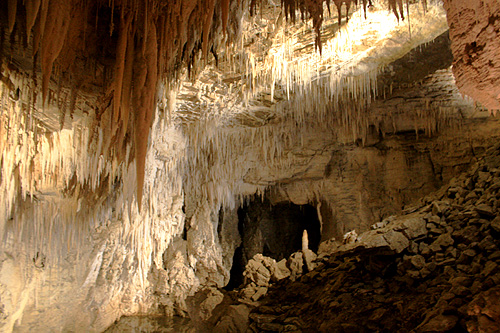 Aranui Cave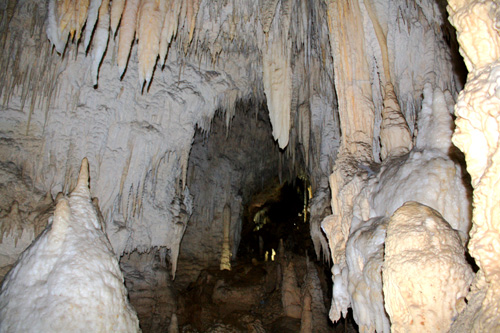 Castlepoint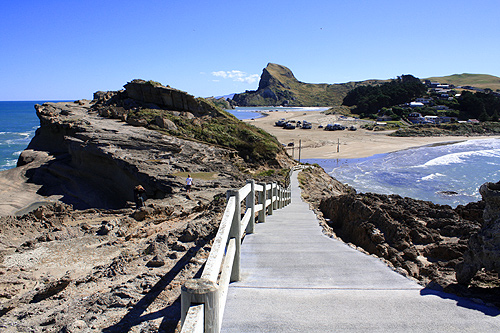 Coromandel Peninsula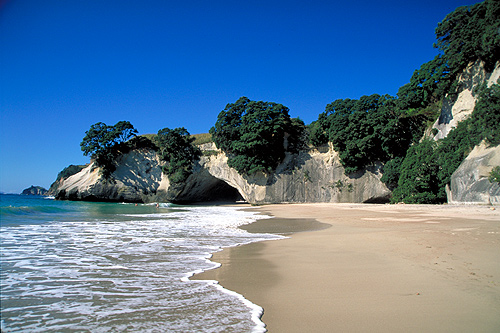 Piha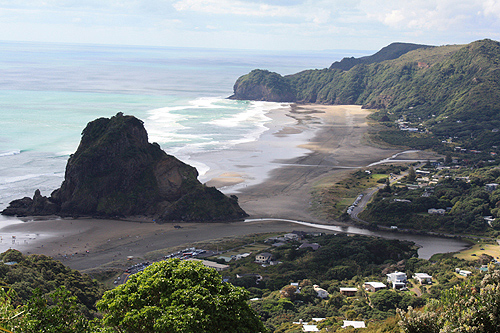 North Island South Coast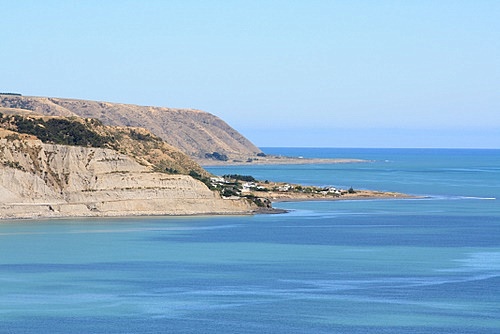 Milford Sound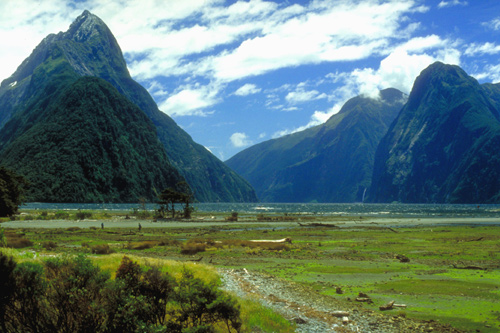 New Zealand Mountains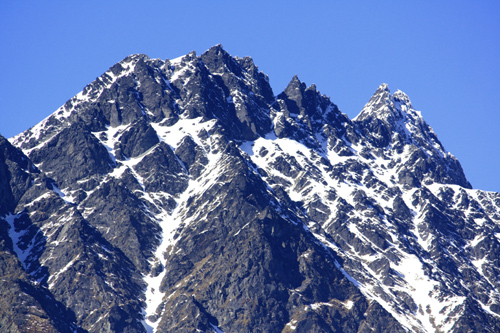 New Zealand Volcanic Features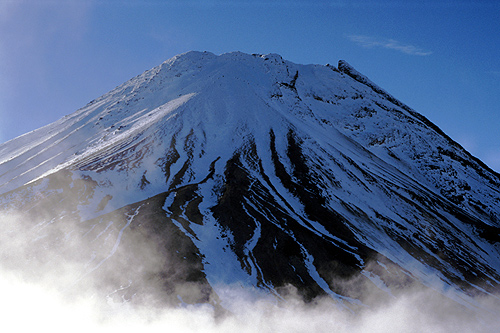 The base of continents are rocks and New Zealand sits on granite and gneiss in what is called the 'Western Province' with the 'Eastern Province' consisting mainly of schist and greywacke. Continental rocks go beyond the shoreline of New Zealand however, extending west to the Chatham Islands and as far north as New Caledonia. This area is now defined as a continent by geologists. This eighth continent called Zealandia includes both New Zealand and New Caledonia as the major land rising above today's sea level.
Noteworthy geological features in the country of New Zealand include high mountains and volcanoes, uplifted and tilted strata, uplifted coral reefs and limestone, rock pillars, and scenic caves. Harwoods Hole in Abel Tasman National Park is the deepest verticle shaft in the Southern Hemispehere. Waitomo Caves near Hamilton comprise over 300 caves with some open to the public. The Putangirua Pinnacles near Wellington is the country's best example of badlands erosion.
Much of New Zealand's coast has unique geology too. There are mountains that rise up to one mile high from the ocean, spectacular coastal limestone formations, uplifted volcanic deposits, and tilted sedimentary layers. The recent 7.8 Kaikoura earthquake lifted the seabed up to 5.5 metres high in places.
This web site, logo, name, content, photos, and design are protected by international copyright law.
Original versions of our photos can be
purchased
& web versions can be shared subject to
conditions
.