Lindis Pass - photos
About Lindis Pass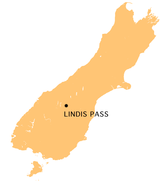 The Lindis Pass is an old Maori trail in the Mackenzie Basin, Canterbury. It is now a well traversed road for travellers as it is part of State Highway 8, a main route from Timaru (just south of Christchurch) to Queenstown. The saddle of the pass is 971 metres above sea level, so it receives regular winter snow.
Predominant vegetation in the Lindis Pass is tussock grass which is well suited to this altitude and the extreme climate that exist here. Tussock grasslands form expansive and distinctive landscapes in the South Island high country.
This web site, logo, name, content, photos, and design are protected by international copyright law.
Original versions of our photos can be
purchased
& web versions can be shared subject to
conditions
.