New Plymouth Travel Guide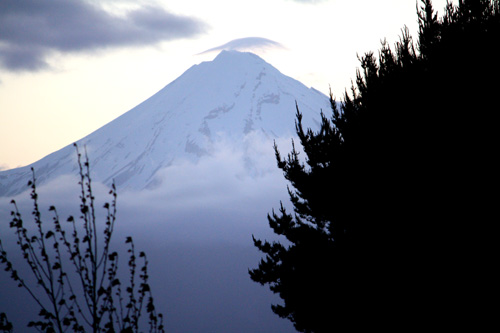 About New Plymouth
The city of New Plymouth is located between the Tasman Sea and Mount Taranaki. It is the only city in the Taranaki region, but is close to the city of Wanganui which lies in the neigbouring Manawatu Region.
New Plymouth is a typical small city in New Zealand. Surrounded by a rural community and smaller towns, the city itself offers good shops and services to both locals and travellers.
Attractions
It is the city's location that is the real attraction for travellers. Nearby Mount Taranaki is a near perfect conical volcano that looks very similar in appearance to Mt Fuji in Japan. In fact the volcano appeared in the movie "The Last Samurai" as Mount Fuji in the 1800s. Situated in Egmont National Park, the volcano is surrounded in lowland rainforest which thrives here due to high rainfall created by the volcano. There is an extensive network of tracks through the lowland forest and up and around the volcano itself. A popular trek up nearby Fanthams Peak offers incredible views of the volcanic peak.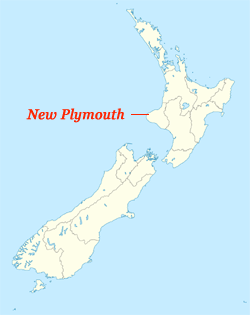 New Plymouth is also a coastal city. The Taranaki coastline is famous for big surf and black sand beaches. Named ironsand, the unusual colour is due to the presence of iron deposited by volcanic eruptions from Mount Taranaki. Ironsand is susceptible to heating up on sunny days and can on rare occasions even cause minor burns. Beach footwear of some kind is recommended.
Pukekura Park is another major attraction. Arguably the finest botanic gardens in the country, this 52ha city park has bush walks, gardens, lakes, playgrounds, and a famous Tea House. The park is covered in both native bush, exotics, and colourful flowers. The peak of Mount Taranaki can even be seen rising above the forest canopy on a clear day.