Hamilton Travel Guide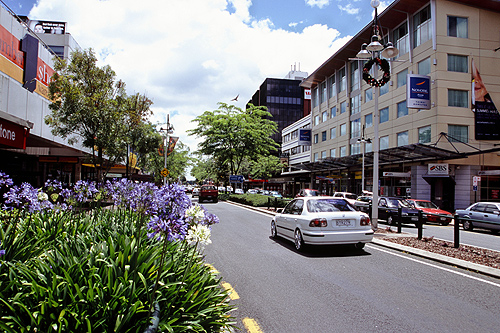 About Hamilton
Hamilton is the fouth biggest city in New Zealand and the only urban area in the Waikato region. It is situated a mere 130 km (80 mi) south of Auckland city. Hamilton sits in the middle of the Waikato Basin, home to the richest dairy industry in the world.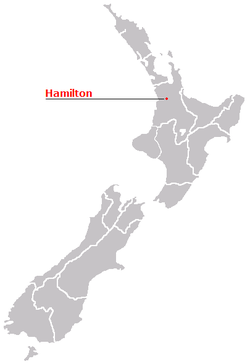 The mighty Waikato River flows through this city providing green areas and extensive parks even next to the CBD. Hamilton's climate is temperate and somewhat damp with 1184mm of rainfall annually.
Attractions
Hamilton is close to Raglan a small town on the western coast. The coastline here is famous for its surf and three world-class point breaks that are part of surfing's world circuit. Manu Bay is the main surfing beach with Whale Bay and Indicators further down the coast. Less experienced surfers go to Ngaranui Beach.
Another attraction close to Hamilton is the famous Waitomo Caves. Here you can enjoy a boat ride under a ceiling of magical glowworms. For the more adventurous you can abseil, jump, and float through this subterranean system.
The Coromandel Peninsula to the north is about 100 km (62 mi) away. It is a scenic strip of land with some of the best beaches in New Zealand. The area is steep and hilly with much of it covered in temperate rainforest. The forest is dissected by walking tracks and a main coastal road. A number of small towns exist on or near the coast while other parts of the Coromandel are rural.
This web site, logo, name, content, photos, and design are protected by international copyright law.
Original versions of our photos can be purchased & web versions can be shared subject to conditions.