Tonga Coastlines - photos
About
Tonga has a spectacular and varied coastline that includes idyllic beaches, steep cliffs, and active blow holes. Popular activites here include: whale watching and diving among the beautiful coral gardens and sea caves. Tonga's islands are bunched into three groups - the Tongatapu group, Ha'apai group, and Vava'u group. Read more →
Fafa Island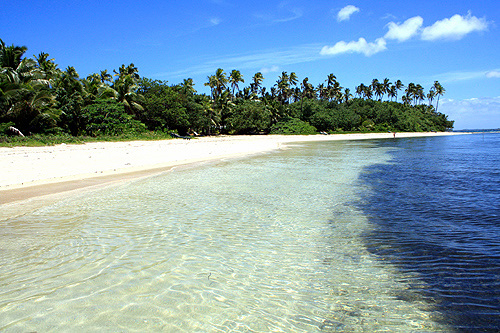 Eua Island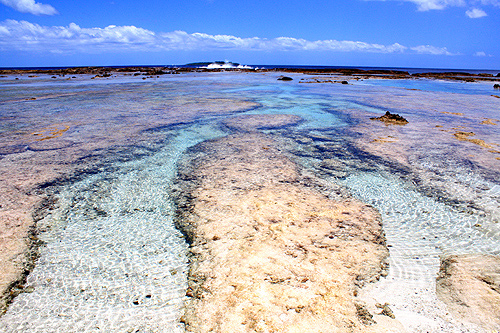 Pangaimotu Island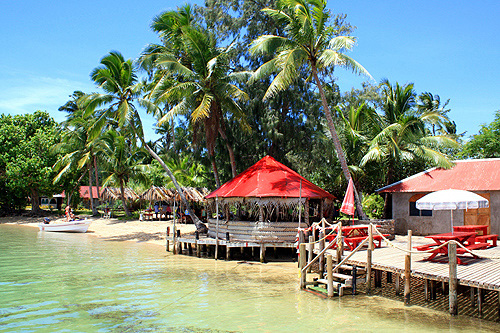 Atata Island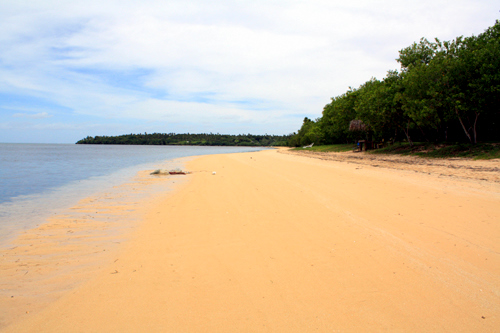 Tongatapu Island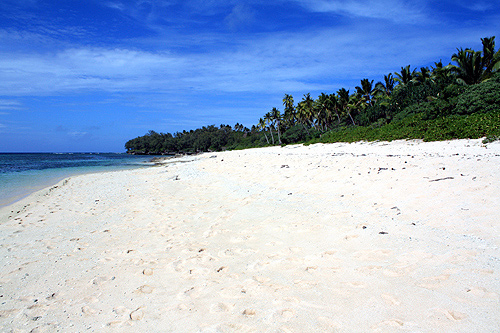 Coral Cays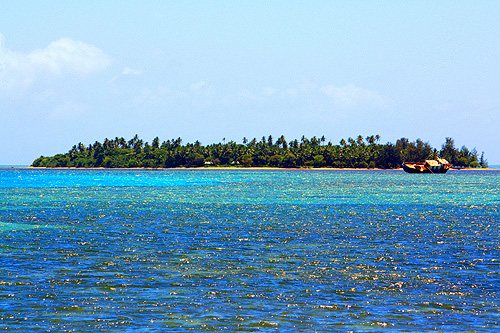 Uninhabited Islands
Mapu a Vaea Blowholes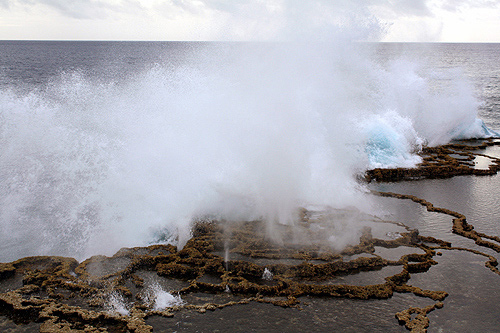 Tongan Shipwrecks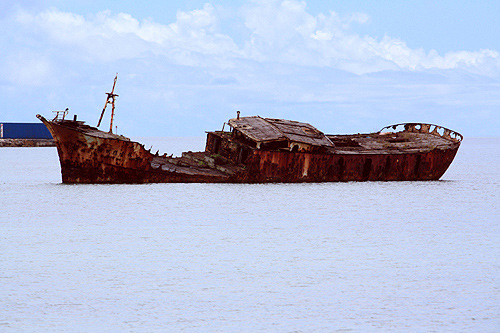 Coastal Plants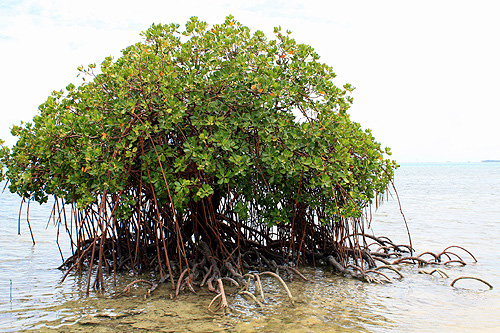 The Tongatapu group is mainly made up of coral cays, so they are tend to be flat with pure coral white beaches. Tongatapu island the largest in this group has great beaches with resorts hidden behind them. Part of the coast has a stretch of blowholes that put on quite a show. Tongatapu Island lacks outstanding dive features like other islands in Tonga, but there is a good snorkelling spot off Ha'atafu Beach. A short trip out to some offshore islets offer excellent diving such as Pangaimotu, Atata, and Fafa islands.
The Ha'apai group is excellent for diving. It has beautiful coral gardens, canyons, caverns, tunnels, vertical walls, and fast flowing passes. Islands here are lush with beautiful white-sand beaches.
The Vava'u group is remote and the beaches here isolated and mostly empty of people. Settlements here are small in population, so it is really off the beaten track. Beaches consist of sand made from coral and quartz and there are reefs close to the shore. Many islands have cliffs and caves with world renown drift dives along walls and drop'offs. Here you'll encounter lots of large marine life including humpback whales. Visibility is as good as it gets in the Pacific, averaging 30 metres plus. Vava'u also offers exceptional snorkelling sites. Coral Gardens off Nuapapu Island and the reef off Mala Island are both excellent for seeing clams, corals, and other smaller marine life.
For those after caves, the island of Eua in the Tongatapu Group is the place to go. This island is a volcanic outcrop, and not like the usual coral cays in this group. It has towering cliffs on one side and great lowland beaches on the opposite coast. It is not uncommon to be the only person on a beach here as the population on the island is very low.
This web site, logo, name, content, photos, and design are protected by international copyright law.
Original versions of our photos can be
purchased
& web versions can be shared subject to
conditions
.