Greytown - photos
About Greytown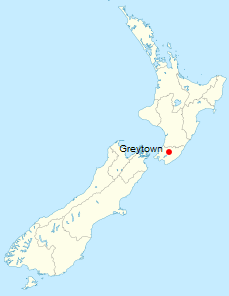 Greytown is a historic town located in the Wairarapa. It is located about 80 km north of the capital city of Wellington.
The town's main street consists of Victorian architecture. Places to see include the heitage buildings and the Cobblestones Museum which represents the region.
The main street is part of State Highway 2 and is a popular place to stop for a meal or coffee when travelling to or from Wellington.
This web site, logo, name, content, photos, and design are protected by international copyright law.
Original versions of our photos can be
purchased
& web versions can be shared subject to
conditions
.