New Zealand Volcanoes Map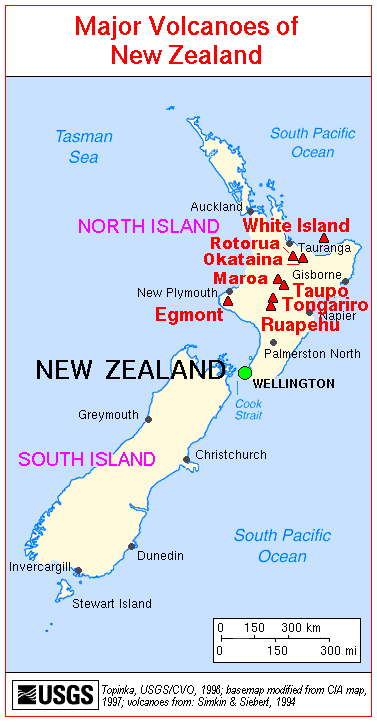 Click on the map to see photos of New Zealand volcanoes.
New Zealand's volcanoes are situated in the North Island although the South Island has several extinct volcones, such as Banks Peninsula. The North Island is also the main area of thermal activity. The South Island has a few thermal areas, the most famous however is Hanmer Springs.
This web site, logo, name, content, photos, and design are protected by international copyright law.
Original versions of our photos can be purchased & web versions can be shared subject to conditions.