New Zealand Relief Map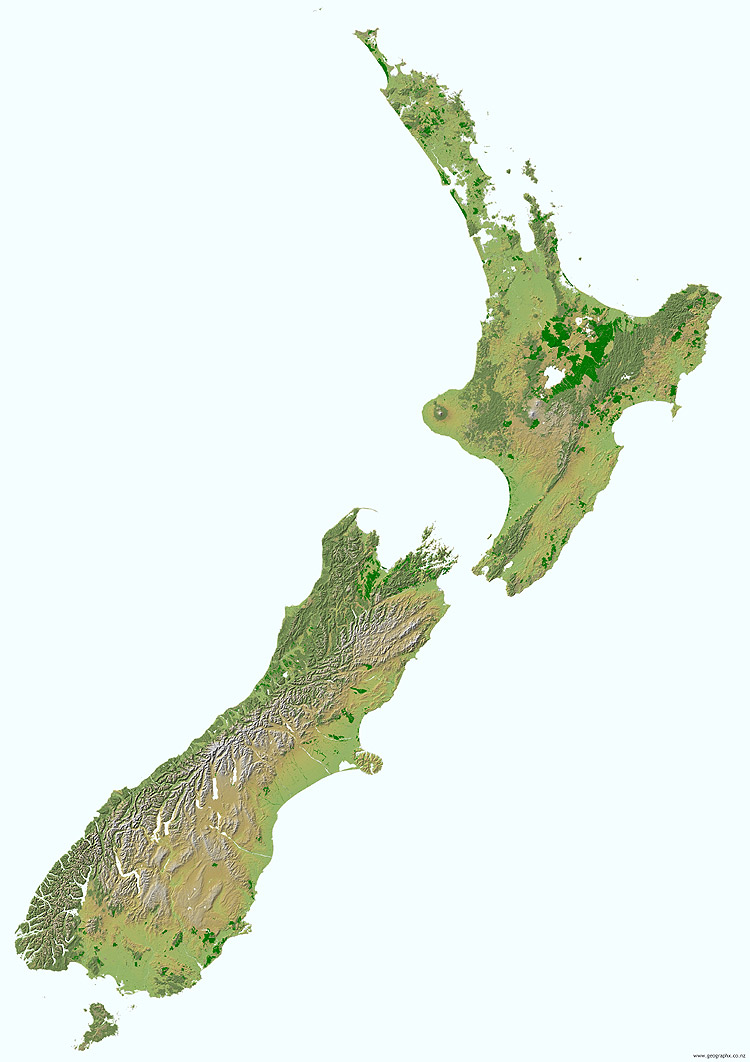 Click on this map to see a weather and relief map from NASA.
Seventy five percent of New Zealand's surface is mountainous or hilly. Total forested land accounts for 7,884,000 ha, which is 29% of New Zealand's land base. Native forests account for 23.1% of New Zealand's land base and the remainder 6 percent is non-native forest. Throughout New Zealand native forest has an upper altitudinal limit of about 1000 m above sea level. Below this, forest may be dominant, but above 1000m forest is likely to give way to low alpine dominated by tussock or scrub/shrub dominated communities. The upper limit for tussock or scrub dominated landscape are areas that average 8.5C MWMt (minimum mean warmest month temperature), roughly 500 vertical metres higher than native forest. At higher altitudes, which are below 8.5C MWMt, it is assumed that tussock or scrub dominated land cover gives way to bare ground, which is covered in snow during the winter months and summer months at very high altitudes.
This web site, logo, name, content, photos, and design are protected by international copyright law.
Original versions of our photos can be
purchased
& web versions can be shared subject to
conditions
.