New Zealand Summer Satellite Image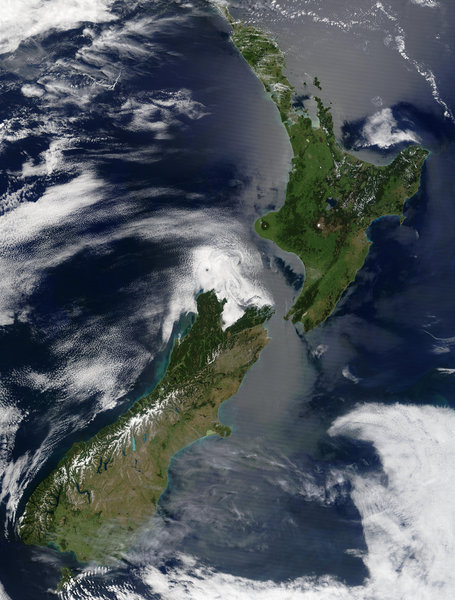 Click on the map to see a satellite image of the South Island after a storm.
This stunning true-color image provides a cloud-free look at New Zealand in summer. Some snow can still be seen on the Southern Alps in the South Island.
This web site, logo, name, content, photos, and design are protected by international copyright law.
Original versions of our photos can be
purchased
& web versions can be shared subject to
conditions
.