Perth Travel Guide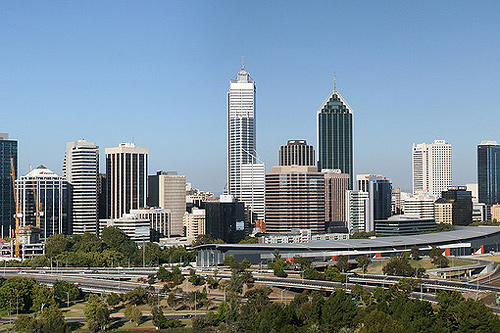 About Perth
Perth is and fourth biggest city in the country and also the biggest city in Western Australia. Being the capital of the state since 1829, the city has always been the main urban area and today has around two thirds of the state's population. Western Australia is biggest state in the country with a land area comparable in size to Western Europe.
Introduction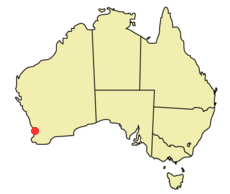 Perth is located on the banks of the scenic Swan River, the city extends outward in all directions and reaches the western coastline where many fine beaches are located. Views of the Indian Ocean from the many white sand beaches gives Perth a superb natural asset that is popular with both locals and tourists.
Perth is one of the world's most isolated cities. The nearest city Adelaide is due east at 2,104 km away. Perth is also geographically closer to cities in Indonesia than it is to Sydney, Brisbane, and Canberra. Although this isolation deters some travellers, it shouldn't because Perth is like no other place in Australia.
Climate & recreation
The city enjoys a warm Mediterranean climate with long hot dry summers and wet but mild winters. During summer when the temperature starts to soars, a wind nick-named the "Fremantle Doctor" comes to the rescue by lowering the temperature in the afternoon. Besides this wind, citizens of Perth also cool down with a swim in one of the many superb beaches located along the white sandy coastline. Cottesloe Beach is the most famous and is a favourite among locals and tourists. Like many other beaches, it is patrolled and has a grassy area behind the beach ideal for a picnic or grabbing some shade under tree.
City Parks
Perth has a number of significant parks in the inner city and suburbs. The most notable is Kings Park which offers some of the best views of Perth's CBD due to its higher elevation.
Places to see
Further out of Perth is Fremantle. Although many think Freemantle is a suburb of Perth, it is actually a separate town that has been inundated by the sprawl of Perth suburbia. Located on the coast, this historic town offers a thriving social scene coupled with great restaurants, cafes, markets, and even a statue of Bon Scott the original lead singer of AC/DC. Of course there is a beach but you also have the opportunity to do some whale watching or take a trip further out to Rottnest Island. This Island is about 20km from Freemantle and is famous for a small marsupial species called quokkas. Early settlers thought these animals were giant rats and named the island 'Rats Nest'. Rottnest Island is a popular day trip among tourists and with a great network of cycle tracks, bicycles are the main mode of transport here.
Due to the Mediterranean climate, Perth supports a local wine industry that produces luxury wines that are popular in Perth's many quality restaurants and pubs. Wines produced here are also exported to markets in Asia.
Beyond Perth
To the east and north of Perth lies the vast Australian outback. The outback is actually the world's second largest desert after the Sahara.To the south lies a green corner of Australia with lots of beaches, surf breaks, farms, forests, and towns.
NEXT: Western Australia Travel Itinerary →
OR: Back to the Australian Cities Guide →
This web site, logo, name, content, photos, and design are protected by international copyright law.
Original versions of our photos can be
purchased
& web versions can be shared subject to
conditions
.