Canberra Travel Guide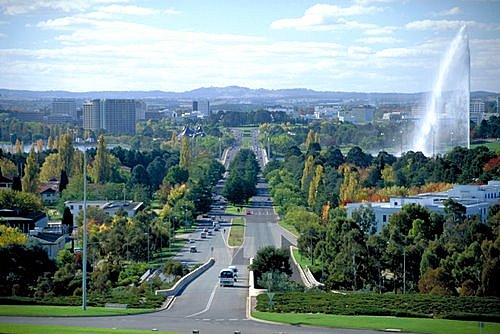 About Canberra
In response to the rivalry between Melbourne and Sydney as Australia's capital city, Canberra was pre-planned and built in the 20th century. It was built inland unlike all other main Australian cities which are located on the coast. A new territory named Australian Capital Territory (abreviated as ACT) was created which includes Canberra, farmland, and a number of national parks. The territory is enclaved within New South Wales.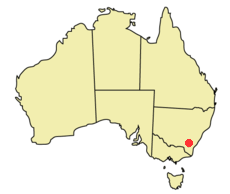 Canberra is one of three planned capitals in the world. The other two are Washington DC and Brasilia. Canberra's plan was to create a city carved out of the bush that included many parks and native trees lining wide streets and centred around beautiful Lake Burley Griffin. The result is a city that looks natural and blends with the surrounding landscape. The city employs more gardeners and landscape artists of any city in the world per head of population and due to being at high altitude, all four seasons are distinct, unlike the coastal cities which are moderated by the sea.
Being the capital of Australia, means that most embassies and consulates are located here which architecturally speaking, compete with each other for design and finess. The result is a city with unigue modern architecture surrounded byt gardens. As you would expect, Parliament House, the High Court, and numerous government departments are located here. Canberra is also the location of many other social and cultural institutions of national significance including the Australian War Memorial, National Library of Australia, National Gallery of Australia, and the National Museum of Australia.
Canberra is located near the Brindabella Range which has alpine and sub-alpine environments. Consequently recreation is more about skiiing and trekking than sea based activities typical of other Australian cities. The city itself is located at a higher altitude than other cities, between 550 metres to 700 metres (1,800 to 2,300 ft). The highest point is Mount Majura at 888 metres (2,913 ft).
NEXT: Australian Capital Territory Travel Itinerary →
OR: Back to the Australian Cities Guide →
This web site, logo, name, content, photos, and design are protected by international copyright law.
Original versions of our photos can be
purchased
& web versions can be shared subject to
conditions
.