Australian Cities Map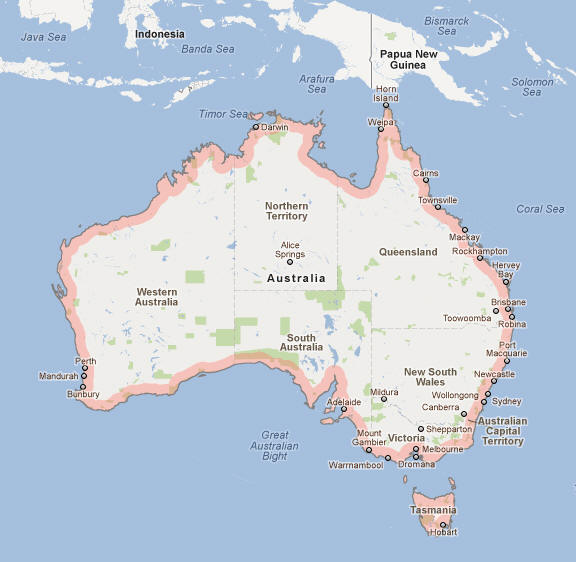 Click on the map to see the states and territories of Australia.

As you can see in the map above, most Australian cities are located on the coast and in particular the south eastern coast between Melbourne and Brisbane. Around 80% of the Australians live between those cities which also includes the largest city Sydney, the capital Canberra, Gold Coast, Newcastle, and Wollongong.
This web site, logo, name, content, photos, and design are protected by international copyright law.
Original versions of our photos can be purchased & web versions can be shared subject to conditions.