Oceania View of Tonga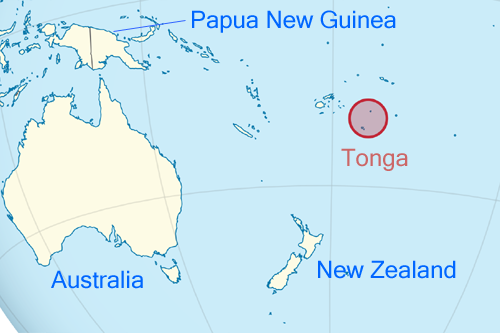 Click on Tonga in the map to view a political map.
Tonga lies in the South Pacific Ocean in the continental region of Oceania. The country sits east of Australia, north of New Zealand, and south-east of Papua New Guinea Spread across three main island groups, there is much more sea in Tonga than land.
This web site, logo, name, content, photos, and design are protected by international copyright law.
Original versions of our photos can be
purchased
& web versions can be shared subject to
conditions
.