Australian Sport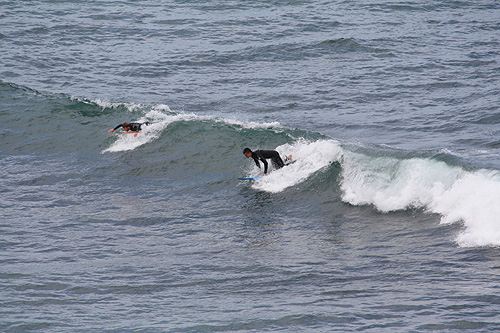 Australians love sport. Cricket is the popular summer sport and both Rugby, Union and League, as well as Aussie Rules are popular in winter. Soccer is also a big game, but is not the dominant sport as it is in Europe, Africa, and South America.
Australians excel at water sports due to living close to the sea. The country does exceedingly well on the international stage in both surfing and swimming and regularly win or compete at top-level.
Patriotism is often expressed through all sport and is taken very seriously at international level. Australia consistently ranks high for medals in the Olympic and Commonweatlth Games and often sits at or near the top in medal ranking which is a huge achievment considering Australia's population compared with other nations like the US or the UK.
Australians and New Zealanders are natural rivals in sport, espcially in rugby union. The rivalry is often compared to competing brothers, but like brothers, they are often considered part of the same family. During the First World War, Australian and New Zealand soldiers joined forces to become the ANZACs and fought side by side. In sport an Australasian (combined Australian and New Zealand) team was sent to the 1908 and 1912 Summer Olympics. Since then however, both nations have competed against each other and they remain fierce rivals while at the same time being friends. The now so-called ANZAC spirit is evident in times of natural disasters when New Zealand helps out its neigbour during cyclones, floods, or bush fires. Likewise, Australia is there to lend a hand when New Zealand suffers from earthquakes.
This web site, logo, name, content, photos, and design are protected by international copyright law.
Original versions of our photos can be
purchased
& web versions can be shared subject to
conditions
.