New Zealand River - photos
About
New Zealand has a great number of rivers because of high rainfall and snow in many parts of the country. The longest river is The Waikato at 425 km long and onroute is the Huka Falls. The Whanganui, another prominent river in the North Island is the longest navigable river in the country.
The South Island contains many rivers that drain away the melted snow from the Southern Alps, a chain of mountians that spans nearly the whole length of the South Island. Rrivers here often have a strange light blue colour, due to the glaciated eroded particles of rock suspended in the water. These particles reflect sunlight and the result is a milky blue colour in the water.
Fiordland National Park in the south-west corner of the South Island is a vast mountainous wilderness which has many swift rivers and thousands of waterfalls. The water here is reputedly the cleanest water in the world.
Te Waikoropupu Springs near Takaka in the South Island has a stunning 62 metres of horizontal visibility making it the world's clearest fresh water, and the second clearest water in the world after the sea-water under the Antartica ice shelf.
Fiordland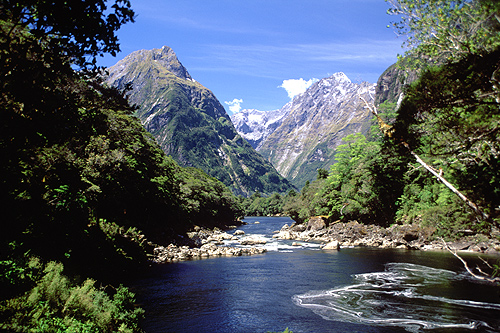 Waikato River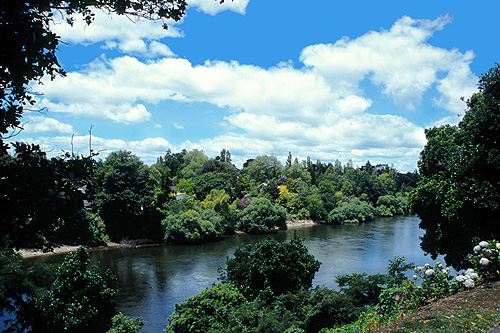 Hutt River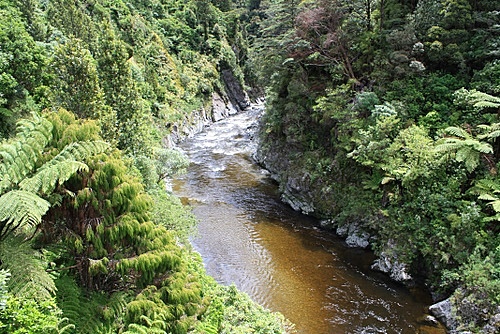 Wainuiomata River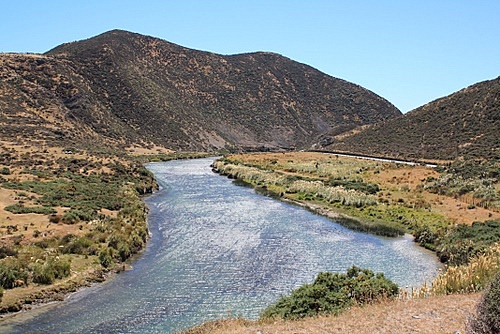 Pelorous River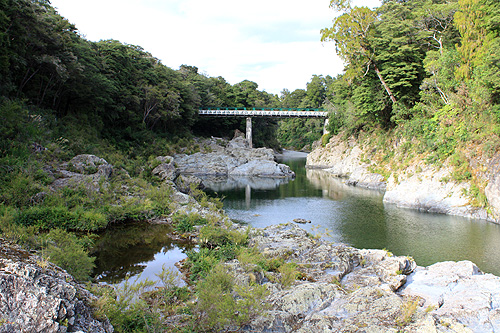 Pororari River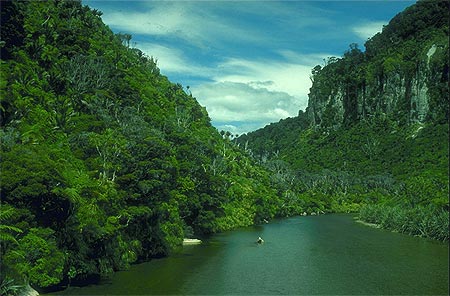 Whanganu River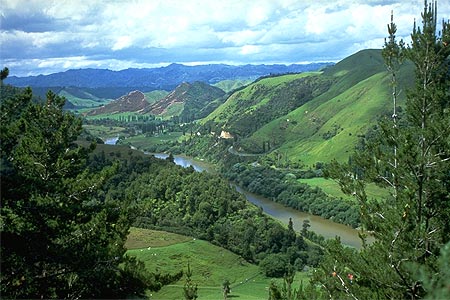 Mangawhero River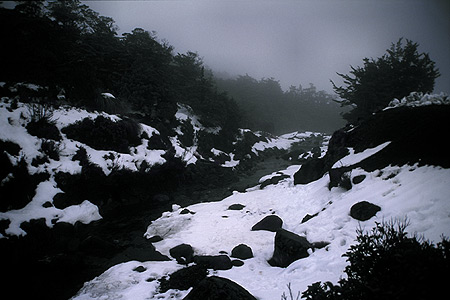 Taramakau River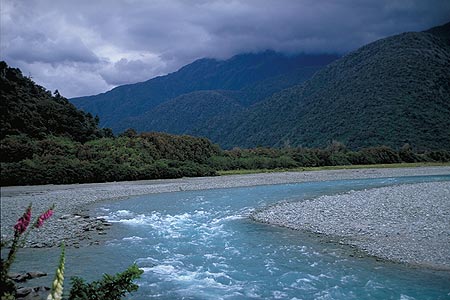 More New Zealand Rivers
Photos by country
View More
Comments
This web site, logo, name, content, photos, and design are protected by international copyright law.
Original versions of our photos can be
purchased
& web versions can be shared subject to
conditions
.