Australian Climatic Zones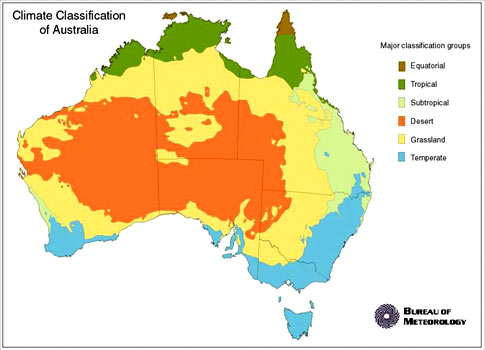 Click on the map to see a relief and political view, or choose a link to your left.
Koeppen Climate map of Australia. This view shows the climate classifications in Australia. Australia is classed as a continent and therefore it contains most climatic zones found throughout the world
Map was produced by the Bureau of Meteorology.
Matched Content
This web site, logo, name, content, photos, and design are protected by international copyright law.
Original versions of our photos can be
purchased
& web versions can be shared subject to
conditions
.