Kiwiana
New Zealand has a group of icons or objects that help define what it is to be a Kiwi. These things are known as Kiwiana and define New Zealand culture.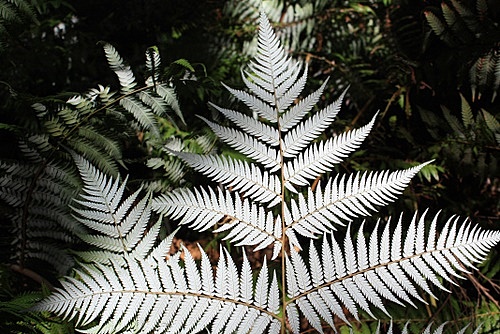 Rugby - New Zealand is the greatest Rugby nation in the world and the National team the All Blacks are legends of the game. New Zealand's first tour was to Britain in 1905 and they were denied a clean sweep when a last minute try was disallowed. In 1925 the All Blacks got their revenge and were undefeated; this team of All Blacks became known as the 'Invincibles'. One of the greatest periods for All Black Rugby commenced just after New Zealand won the world cup in 1987. The new captain Buck Shelford lead his team undefeated for three and a half years between 1987-90. In 1990 the game of Rugby became professional and changed the game forever. No longer did rugby players have to take time off work to play; rugby became their job and the players receive considerable amounts of money today. Famous Rugby players in the history of the game in New Zealand include George Nepia, Brian Lochore, Colin Meads, Graham Mourie, Wayne (Buck) Shelford, Grant Fox, Sean Fitzpatrick, Jonah Lomu and Christian Cullen. Next
Bungee jumping - A New Zealand adrenaline sport created by AJ Hackett was inspired by the people of Pentecost Island in Vanuatu

who have been throwing themselves from 25 meter (75 foot) bamboo towers for centuries. Wth vines tied to their ankles to stop them from hitting the ground, this ancient ritual was taken up by the Oxford University Dangerous Sports Club in the 1970s where a few jumps were attempted. AJ Hackett watched a video and was inspired to come up with his own creation. Teaming up with a fellow skier Henry Van Asch in 1988, they developed bungy into a modern ritual that we know today. First came the extensive testing of different bungee cords followed by some jumps that were designed to get world wide publicity. The first jump was a 91 metre leap from a ski gondola in Tignes, France followed by the Eiffel tower then onto the Golden Gate Bridge in San Francisco. Today there are numerous sites in New Zealand where one can pay to jump including the Sky Jump from the observation deck of Auckland's 192-metre Sky Tower, the tallest structure in the southern hemisphere. Next
Sheep - Today's population of sheep is down from its all time high of 70

million in the 1980s. But New Zealanders are still seriously outnumbered by them. There are countless sheep jokes aimed at New Zealanders, especially from Australians. Ironically Australia has the largest sheep industry in the world, New Zealand comes in at 2nd place. One joke suggests that "there are 50 million sheep in New Zealand and 4 million of them think they are people". Next
Pohutukawa - Found all over the country

this tree flowers around Christmas and early summer. Known as New Zealand's Christmas tree, it makes for a great photo when covered in bright crimson blossums. They typically grow on the coast and are famous for appearing to defy gravity by clinging precariously to coastal cliffs. Next
Number 8 wire - The conversion of New Zealand bush into farms created the need for a lot of fences. The preferred wire was known as No 8 gauge, but it was also put to other uses such as a replacement handle of a bucket. No 8 wire represents "Kiwi ingenuity." a quality that was born out of isolation in New Zealand's early history. It is about "making do" or going without. Kiwis came up with some absolute ingenious creations.

A very good example in recent times for Kiwi ingenuity came from a person by the name of John Britten. He decided to build a motor bike in his backyard shed from scratch. Britten not only developed an entirely new fabrication system using space age kevlar and carbon fibre, but designed the complete engine, making the patterns for casting himself. In the Daytona Battle of the Twins, the Britten team completely blitzed the opposition. Rider Andrew Stroud's kilometre long wheel stands left the crowd awestruck as he passed the cream of Italian and Japanese factory machines. Britten has become an icon for kiwi ingenuity. Next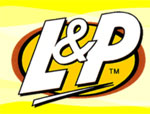 Lemon and Paeroa - This fizzy drink had its beginnings in Paeroa farm when locals discovered a fresh water spring. Using this water with some lemon juice for flavour led to the drink being bottled in 1907, by Menzies and Co. The drink became popular throughout the country and was eventually sold to Coca Cola. Although no longer sourced or made in Paeroa, the same ingredients are added to keep the original taste. Next
Buzzy bee - A popular child's toy. When pulled, the wings turn round and make a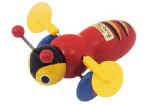 loud clicking noise which is probably why kids love them. Created by brothers Hector and John Ramsey, it was made in Auckland until the late 1970's. For generations of New Zealanders the buzzy bee was and is a icon of the New Zealand childhood.When Prince and Princess of Wales toured New Zealand in 1983, six-month-old Prince William was given a Buzzy Bee and he delighted the world's press by playing with the toy during an official photo shoot in the grounds of Government House in Auckland. Next
Footrot Flats - A famous cartoon strip from Murray Ball. Set in rural New

Zealand on Wal's farm in a small town called Rangipo. The main character is a dog called Dog. Other characters include Wal a gumboot and black vest clad farmer and his girlfriend Cheeky, Aunt Dolly, Pongo and Rangi. Animal characters include Cecil, Charlie, Delores, Horace and Major. The cartoon appeared in newspapers right across New Zealand and other countries such as Australia as early as the 70s. Next

Paua shell - A type of Abolone only found in New Zealand. The shell is large and found in abundance on New Zealand beaches. The colour in the paua shell changes when viewed at different angles. This iridescence quality is similar to that of Mother of Pearl shell, but is far more brilliant as each shell produces different colour tonings and patterns from greens, blues, purples and pinks. The shells are commonly used in jewellery and in decoration in Maori carvings. Many New Zealand households use Paua shells as a common ashtray. Next

Silver fern - A New Zealand fern species also known as a Ponga tree is distinguished by a dark green colour on the upper side of the leaf with silver underneath. As a symbol it has been used by many New Zealand companies and on many consumer items. The most famous usage of this symbol is by New Zealand's national rugby team the All Blacks, who proudly wear the fern on the front of their rugby jerseys. New Zealand's national Netball team are called the Silver Ferns. Next
Jandals - Jandals are a kind of footwear worn on a sunny weekend day. Similar to a sandal and called by the name of thong or flip flops in other countries.
Tip Top icecream - A favourite icecream brand sold in dairies (a kind of corner store). Hokey Pokey flavour is recommended.
Pavlova - A meringue type of dessert topped with cream and kiwifruit. The Australians claim that they invented it first, but if they really did, then why choose kiwifruit as the topping.
Fish and Chips - A classic fry up, friday evening meal purchased at a fish and chip shop of all places. Traditionally a very fatty meal, these days the oil used is usually non-fat vegetable oil.
Swandri - A kind of woolly water proof coat that comes with a hood. Usually comes in a green colour and is worn on cold and/or wet days by farmers or towns folk who also like to wear gumboots, (another kiwi icon). However they are not that popular in trendy city areas.
The colour black - The All Blacks (Rugby), The Tall Blacks (Basketball), Black Magic (Yachting), Black Adidas track suit pants, the list goes on. The colour black became famous due to the enormous success of New Zealand's Rugby team the All Blacks. It is thought that the team were first called the by this title due to a typing error in an English newspaper. The name should have been All Backs, but whether that is true or not is irrelevant now. Black is here to stay.